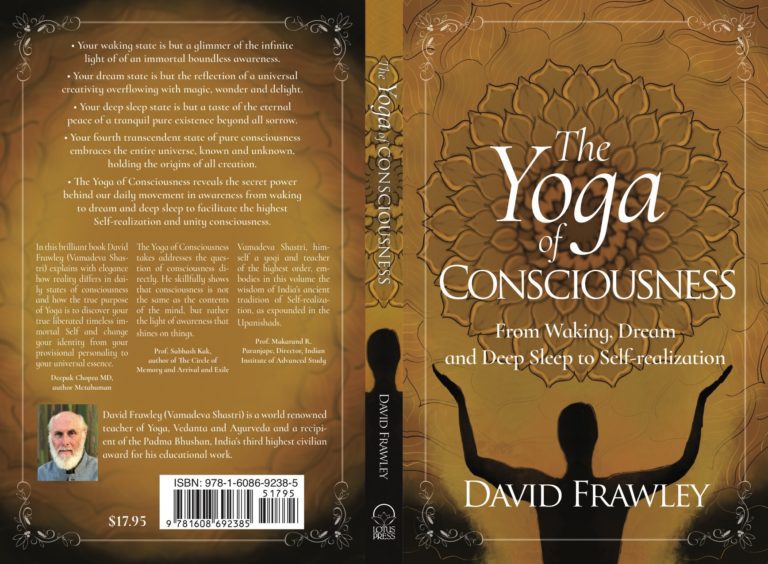 ---
The Directors's Message brings you my latest thoughts and posts the latest news and messages about our work, research and programs, including current important issues of Vedic knowledge and the world.
Certainly, the Earth and humanity faces many challenges today with our burgeoning population and new information technology that can disturb our nervous system. Yet our inner resources are unlimited if we can but only turn our awareness within. Please take time for yourself to turn within and discover your true Self beyond all outer difficulties. The coronavirus and its restrictions requires this as well.
While we are seeing the pandemic getting reduced in many parts of the world, it is continuing to flare up in various locations as well. Cautious optimism is required at this point, but increasing our personal and social discipline to promote health, harmony and higher consciousness in the world.
Vedic knowledge systems of Yoga in all of its forms, Vedanta, Ayurveda and Vedic astrology provide the tools for that needed inner transformation. But we must adapt and follow them rigorously with determination (tapas) in our daily lives. We provide a doorway into Vedic knowledge that can help you in that endeavor of Self-realization in the twenty-first century.
During this period we are seeing an increase in the number of our students from throughout the world, not just North America. We have added many students from Europe, India, Australia and New Zealand and South America. Today we have over 1500 students active in our online courses.
Concerns of the Vedic Community
The Vedic community continues its concerns for authenticity in Vedic teachings, with some groups expropriating Vedic teachings without being rooted in the tradition as a whole. Vedic knowledge must be respected in all of its aspects to be truly efficacious for our inner being. Yoga and Ayurveda are based upon the deeper teachings of Veda and Vedanta, practices of mantra and meditation and cannot be understood apart from these. Vedic gurus and lineages are important, honoring and sustaining the tradition and its practice. Vedic knowledge remains essential for humanity to use its new technology with a higher planetary awareness.
---
News About the Institute, Books and Courses
We continue with our focus on Vedic psychology and the Vedic science of consciousness (Yoga, Ayurveda, Vedanta, and Jyotish), expanding our Vedic counseling and educational models on several levels.
We continuing posting new articles on our website, usual two a week, including new and original offerings
We continue updating our courses in terms of new audio material.
We are adding new video content to our work, which we are posting through my facebook account.
We are developing a longer program of Vedic Educator training and certification for those who take at least three of our four online Vedic courses.
I am available for a limited number of students for Vedic Counseling Sessions. Yogini Shambhavi Devi continues to offer Vedic Astrology Sessions.
Our social media continues to expand with my account on twitter with over four hundred thousand followers, over seventy thousand on facebook.
Yogini Shambhavi has forty thousand followers on facebook and a new instagram page.
---

Audio Overview of 2020, the Crisis in the World Today and the Importance of Vedic knowledge to lead humanity to forward. Note this was done before the main coronavirus outbreak (on Jan. 5) as we have long predicted that the year 2020 would mark a New Time of Troubles for humanity that should make us turn within and lead more spiritual lives.