Yogini Shambhavi has received special training in Vedic astrology with Sadguru Sivananda Murthy and Pandit Vamadeva Shastri, including an award of proficiency in Ayurvedic or healing Astrology, Ayurveda Astrology Praveen, and in Yogic Astrology as Yoga Astrology Visharada. She is our resident Jyotishacharya or Jyotish teacher and guide for the institute, and has been so over the last fifteen years, doing hundreds of chart readings.
For her astrological consultations please contact Shambhavi: ([email protected]).
Yogini Shambhavi Devi
Shambhavi has been recognized as a Guru by Sri Sadguru Sivananda Murty, one of the great gurus of South India and head of the Shaiva Maha Peetham. She has been honored as Yogini Shambhavi Devi, by Yogi Amrit Desai and his Amrit Yoga institute. She is a highly honored Yogacharya in India.
Yogini Shambhavi is part of the ancient Hindu Shakti yogic spiritual tradition, which is Devi Shakti Tantra. With the grace and blessings of many revered Gurus, she has been teaching and focusing on wellbeing spirituality in daily life. She was born in Gauhati, Assam, the most important sacred site of the Goddess. She has spent extensive time in Himalayan temples and their rituals, working with the pujaris and carries  their Parvati energy.
---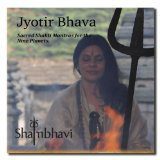 Yogini Shambhavi's astrological consultations cover spiritual practices, emotional wellbeing, relationship concerns and overall life-guidance. Her consultations are clear, direct and practical. She is an excellent life counselor and guide to help us unfold our highest potential. She brings both depth and simplicity into her chart readings.
Remedial measures of mantras, rituals, meditation and propitiation of deities may be offered according to the deeper teachings of Tantra, Ayurveda and Vedic Astrology, with emphasis on how to access the healing power of Shakti or the Mother Goddess. Her Jyotir Bhava mantra CD, teaching the main mantras for the planets and their deities, is highly regarded.
Shambhavi is one of the few astrologers who understands the secrets of astrological mantras and how to use them to optimize our karma. Shambhavi discusses the client's Vedic astrology chart according to the client's specific questions and concerns.
Shambhavi's "Yogini Astrology," is unique in its depth, insight and manner of expression. She has the ability to help us understand our deep-seated karmas and offers yogic insights as to how to transform them. She helps us empower our yogic aspiration through understanding the planetary influences behind our lives and their deepest levels of meaning. Her Mantra Shakti can guide the client and provide insights into sadhana and life-guidance overall.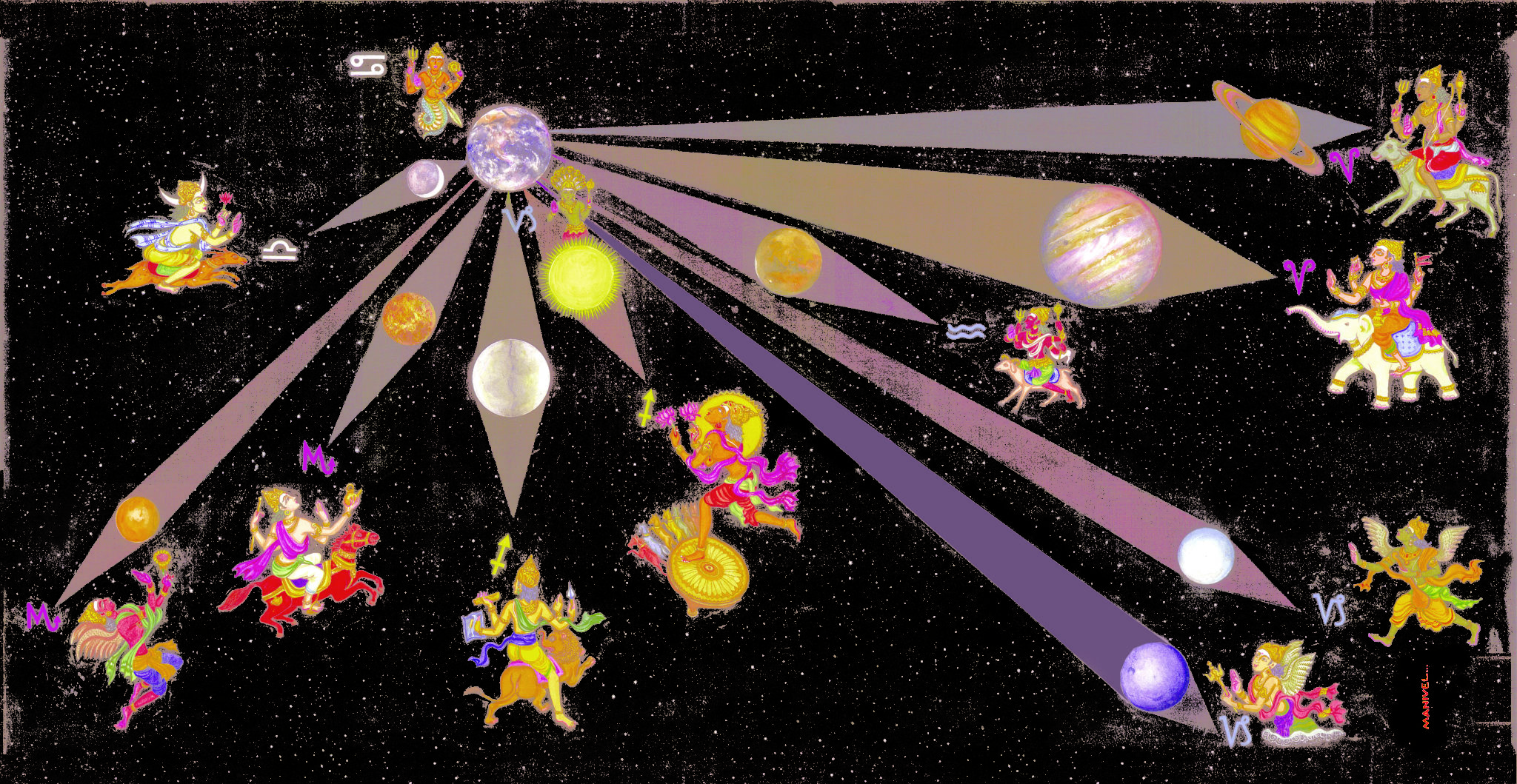 Shambhavi offers life-readings, an hour and a half session, addressing also the special questions of the client. These examine the chart as a whole and the different issues that arise over time, notably understanding our karma, dharma and way to Self-realization and union with the Divine. She addresses women's issues and Shakti Sadhana with gentleness, clarity and practical tools for life transformation. She has clients from throughout the world, including North and South America, Europe and India.
Follow up readings are available, including an examination of the annual chart, dashas and transits. 
Please contact Shambhavi ([email protected]) for setting up a consultation, ask for a "Vedic astrology consultation information form".
---
Personal Spiritual Consultations and Mantra Initiation

Yogini Shambhavi offers personal consultations for spiritual guidance using Vedic Astrology to understand the deeper relevance of your karmic path and how the planets through their transits impact your sadhana. This is part of a Vedic Counseling approach, in which she is a master teacher.
She provides special Mantra Initiation and Shakti Sadhana for a more direct level of working with her for select students. She is one of the few teachers who is empowered to share these transformative mantras. Please ask her about these options if you are interested.
Yogini Shambhavi has taught programs for Yoga and Vedic groups worldwide to diverse audiences, including North and South America, Europe, Russia and Southeast Asia. These include Sivananda, Kripalu, Yogaville, National Ayurvedic Medical Association (NAMA), Association of Ayurvedic Professionals of North America (AAPNA), California College of Ayurveda (CCA), Council of Vedic Astrology (CVA), American College of Vedic Astrology (ACVA), SVYASA Bangalore, and Sudha Dharma Mandala Brazil. She has been one of the primary teachers for the advanced Mantra Meditation teacher training at the Chopra Center.
She  has spoken before various Hindu temples, ashrams and associations in India and in the West, including the World Hindu Conference. She has been honored by many great gurus including Sadguru Sivananda Murty, Swami Veda Bharati, Swami Dayananda Sarasvati, K. Natesan, and Swami Mitrananda. She has spoken before BHU (Benaras Hindu University), India Foundation, Chinmaya Mission, Paramarth Niketan, Sanchi University and Nalanda University in India.