Learn the secrets of Vedic astrology as taught relative to the healing powers of Ayurveda. View your birth chart to determine your Ayurvedic mind-body constitution according to their planetary connections, and promote longevity yoga and Self-realization. Learn how to read Vedic charts to help others recognize and optimize their karmas to fulfill their dharma. Study the teachings Dr. David Frawley (Pandit Vamadeva Shastri), a master educator in Vedic astrology and Ayurveda of worldwide renown. This course has helped pioneered Vedic astrology in the West and made it accessible to all serious students. Join in this Vedic movement to connect to the universe, the stars and planets, within you!
Learn how to read celestial influences through the Vedic birth chart to uncover the deeper karmic forces behind your life, showing how you are connected to the entire universe and its deeper natural intelligence. The applications of this Vedic astrological wisdom are vast and relevant to all, and a key component of the Vedic science of Self-realization.
Vedic astrology teaches you the keys to understanding your karma and transcend it, while its Ayurvedic side forms the "Vedic astrology of healing". Learn "Ayurvedic Astrology" helping you recognize the energies of body and mind according to their planetary connections, and promote positive well-being, yoga, and spirituality. Study with Dr. David Frawley, a master educator in both Vedic astrology and Ayurveda who has forty years of experience using the two systems together and sharing them with a worldwide audience.
Vedic astrology is one of the most ancient yet futuristic planetary systems of knowledge, gaining global recognition today. Since 1985 five thousand people worldwide have taken this course, which has helped pioneer Vedic astrology in the western world, and also first introduced the Ayurvedic aspect of Vedic astrology. It provides you certification as "Ayurvedic Astrologer: Foundation Course."
---
ABOUT THE COURSE
Vedic astrology, called Jyotish, is the traditional astrology of India and an integral part of the greater system of yogic knowledge. While similar to Western astrology in using planets, signs, houses and aspects, it calculates these differently and has many unique factors of its own, extending to an intricate system of subtle interpretations. Vedic astrology is a comprehensive system of life-guidance, containing accurate methods for examining all aspects of life from health to enlightenment. It has a special accuracy for the prediction of events and for guidance how to live in harmony with the conscious universe, seeing how events on earth mirror cosmic energies.
No previous background in Vedic Astrology is required. The course starts at a beginning level but goes into depth into its subject. Learn how the stars and planets live within us and how we can work with them as friends to transform our lives. Join our international community of students in the fields of Vedic knowledge, with Jyotish as the guiding light.
---
NATURE AND GOAL OF COURSE
The course provides keys for unlocking the profound language and methodology of Vedic astrology, both in terms of chart interpretation and the application of remedial measures along with an Ayurvedic perspective.
The goal of the course is to provide a good foundation in Vedic astrology. Its orientation is threefold:
To teach the fundamentals of Vedic astrology and chart interpretation through planets, signs, houses, aspects, yogas, divisional charts, and dashas.
To set forth the "Vedic Astrology of Healing"  (Ayurvedic Astrology) including diet, herbs, color and gem therapy, as well as the use of mantras and deities.
To introduce the Nakshatras, Muhurta, Ashtakavarga and Vedic methods of timing, including the Vedic calendar (Panchanga).
---
COURSE FORMAT
The course comes in four on-line volumes or booklets and forty lessons, seven hundred pages of course material with supplementary reading from Dr. Frawley's books.
The course includes illustrations, numerous audios, and several videos to enhance the course experience.
The course is a self-study course and allows the student to go at his or her own pace.
There is a three-year time limit for completing the course or a reinstatement fee may be required.
---
COURSE REFERENCE MATERIAL AND RECOMMENDED READING
2 Books and 1 Mantra Chanting (three items total) – Not included, Note ordering connections below:
Astrology of the Seers: A Guide to Vedic (Hindu) Astrology, by David Frawley

Ayurvedic Astrology: Self Healing through the Stars, by David Frawley

Jyotir Bhava: Mantras for the Nine Planets by Yogini Shambhavi
You can order the books directly from Lotus Press (1-800-824-6396), Amazon or other sources, including by kindle edition or ebook. You will need these books if you do not have them already. Yogini Shambhavi's Jyotir Bhava is available through iTunes and Spotify, and can be also accessed on our website.
---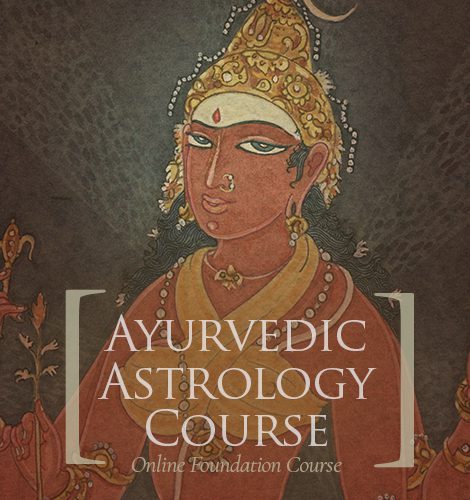 CERTIFICATION AND ADVANCED STUDIES
The course takes around 300 hours of study to complete and provides 300 hours of credit in Vedic Astrology. It grants a certificate in our Foundation Course in Ayurvedic Astrology, as an "Ayurvedic Astrologer Foundation Course." This credit is unique with us as an institution recognized for Ayurvedic studies as well as astrology.
You may wish to go on to our other courses Ayurvedic Healing, Yoga, Ayurveda, Mantra and Meditation, and Integral Vedic Counseling.
You can make yourself known as one of Vamadeva's and the Institute's trained students in Ayurvedic Astrology.
Graduates can also take special consultations with Vamadeva or Yogini Shambhavi for examining their charts and career guidance. Vamadeva does take on a few advanced students for advanced training but only upon special request.
Integral Vedic Educator Certification, Ayurveda, Raja Yoga, Vedic Astrology, Vedic Counseling. For those who have completed all our four courses.
---
COURSE AUTHOR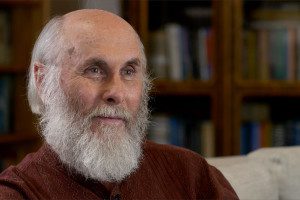 The course is authored by Dr. David Frawley (Pandit Vamadeva Shastri) and represents his approach, making Vedic astrology relevant today without losing its traditional depth and spirituality. Vamadeva is Jyotish Kovid (proficiency in Jyotish, 1993), Jyotish Vachaspati (Professor of Jyotish, 1996) and Jyotish Medha Prabha (Light of Jyotish Wisdom, 2014) through the Indian Council of Astrological Sciences (ICAS), the largest India based Vedic astrology organization, founded by Dr. B.V. Raman. He was directly initiated into Vedic astrological mantras by Dr. Raman himself. He was honored by a Jyotisha Mahasagara (Jyotish Ocean of Wisdom, 2012) on the hundredth birth anniversary of Dr. Raman by the Raman and Rajeshwari Research Foundation. Vamadeva is one of the few who is a world-recognized as a master teacher in both fields of Vedic astrology and Ayurveda.
Vamadeva was the first president of the American Council of Vedic Astrology (ACVA) from 1993-2003. He has been a board member of the American College of Vedic Astrology (ACVA) and the Council of Vedic Astrology (CVA). In addition, he is a well known Ayurvedic teacher and author globally.
Dr. Frawley is perhaps the most honored western Vedic teacher in India today with a D.Litt in Yoga and Vedic Studies and a Padma Bhushan, the third-highest civilian award of the govt. of India, which honors him for his work in Ayurveda, Vedic astrology and other Vedic and studies.